2009 WSOP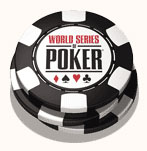 The 2009 World Series of Poker (WSOP) is held at the Rio Hotel and Resort in Las Vegas, Nevada, USA.  This year marks the historic 40th anniversary of the WSOP.
The 2009 WSOP consists of 57 events beginning on Wednesday, May 27th, and ending with the WSOP Main Event beginning on Friday, July 3rd.
Pokerstars gives away the most Free 2009 WSOP entries.
2009 WSOP Resources