Linux Poker Online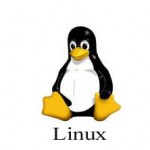 Linux poker players have limited options when it comes to playing online poker.  No online poker rooms currently have download versions of their online poker software that is Linux compatible.  Linux users must use a no download Java compatible linux poker client.  There are only a few Linux compatible online poker rooms and even less that I consider worth playing.
Two Linux poker sites are much better than the rest.  Party Poker and Pacific Poker are head and shoulders above the competition for title of "Best Linux Poker Online."
Linux Online Poker Rooms
U.S. Linux Poker
Unfortunately there are no U.S. poker rooms that I can recommend for Linux.
I am hoping that in the near future Cake Poker and Bodog Poker (both Holdem poker sites) will release Linux compatible software, but for now that is just an empty hope.  Both Full Tilt Linux poker and Pokerstars Linux poker are possibilities because both companies have shown a desire to make their brands of poker available to all operating systems.  Both companies have Mac compatible software, so Linux poker is a possibility.
No Download Poker For Linux
Because no online poker room has a download version for Linux, all poker for Linux is no download.  This means that there is no poker software to store on your computer's hard drive.  You simply initiate the software and it loads into a Java enabled web browser window.  Good Linux poker is almost indistinguishable from downloadable poker software.
Party Poker For Linux
Party Poker for Linux is the best online poker room for Linux.  Party Poker is a superb online poker room for any operating system, but it is easily the best poker for Linux.  Party Poker's no download Java-based software is virtually identical to its download version.  Even when not playing on a Linux, I use Party Poker's Java version.
Linux Party Poker is accessible from Partypoker.com.  Click here to visit the Partypoker.com Linux page and start playing poker on your Linux computer.