Online Mac Poker Guide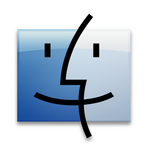 This is a comprehensive guide to playing online poker on a Macintosh computer. I have made this page to keep you up to date on everything I know about online poker for a Mac. I try to make this page as thorough as possible so that you can find out anything you need to know about online Mac poker right here.
Bookmark this page and come back often. I update this page whenever there is any Mac-related poker news. (Last updated 2017)

This Mac poker guide is pretty in-depth and getting longer every week, so if there is anything you are having a hard time finding, check the table of contents on the right.
You can also email me at: holdemreview NOSPAM @ gmail DOT com – (remove NOSPAM. I hate spam…)
Overview
Until recently, if you wanted to play poker on a Mac, you had very few options. No online poker rooms offered poker software to download for the Macintosh platform, and only a few offered a flash or java based poker client. In the last few year, online poker sites have started to realize that there are a lot of Mac owners who love to play online poker. As a result, more online poker sites are developing mac poker clients.
Check this page often or subscribe to HoldemReview to stay up to date on everything to do with Mac poker.
Best Mac Poker Bonuses
Warning
: fopen(geo/GeoIP.dat): failed to open stream: No such file or directory in
/home/holdemr/public_html/geo/geoip.inc
on line
627
Warning
: ftell() expects parameter 1 to be resource, boolean given in
/home/holdemr/public_html/geo/geoip.inc
on line
533
Warning
: fseek() expects parameter 1 to be resource, boolean given in
/home/holdemr/public_html/geo/geoip.inc
on line
535
Warning
: fread() expects parameter 1 to be resource, boolean given in
/home/holdemr/public_html/geo/geoip.inc
on line
539
Warning
: fseek() expects parameter 1 to be resource, boolean given in
/home/holdemr/public_html/geo/geoip.inc
on line
589
Warning
: fread() expects parameter 1 to be resource, boolean given in
/home/holdemr/public_html/geo/geoip.inc
on line
539
Warning
: fseek() expects parameter 1 to be resource, boolean given in
/home/holdemr/public_html/geo/geoip.inc
on line
589
Warning
: fread() expects parameter 1 to be resource, boolean given in
/home/holdemr/public_html/geo/geoip.inc
on line
539
Warning
: fseek() expects parameter 1 to be resource, boolean given in
/home/holdemr/public_html/geo/geoip.inc
on line
589
Warning
: fread() expects parameter 1 to be resource, boolean given in
/home/holdemr/public_html/geo/geoip.inc
on line
539
Warning
: fseek() expects parameter 1 to be resource, boolean given in
/home/holdemr/public_html/geo/geoip.inc
on line
589
Warning
: fread() expects parameter 1 to be resource, boolean given in
/home/holdemr/public_html/geo/geoip.inc
on line
539
Warning
: fseek() expects parameter 1 to be resource, boolean given in
/home/holdemr/public_html/geo/geoip.inc
on line
589
Warning
: fread() expects parameter 1 to be resource, boolean given in
/home/holdemr/public_html/geo/geoip.inc
on line
539
Warning
: fseek() expects parameter 1 to be resource, boolean given in
/home/holdemr/public_html/geo/geoip.inc
on line
589
Warning
: fread() expects parameter 1 to be resource, boolean given in
/home/holdemr/public_html/geo/geoip.inc
on line
539
Warning
: fseek() expects parameter 1 to be resource, boolean given in
/home/holdemr/public_html/geo/geoip.inc
on line
589
Warning
: fread() expects parameter 1 to be resource, boolean given in
/home/holdemr/public_html/geo/geoip.inc
on line
539
Warning
: fseek() expects parameter 1 to be resource, boolean given in
/home/holdemr/public_html/geo/geoip.inc
on line
589
Warning
: fread() expects parameter 1 to be resource, boolean given in
/home/holdemr/public_html/geo/geoip.inc
on line
539
Warning
: fseek() expects parameter 1 to be resource, boolean given in
/home/holdemr/public_html/geo/geoip.inc
on line
589
Warning
: fread() expects parameter 1 to be resource, boolean given in
/home/holdemr/public_html/geo/geoip.inc
on line
539
Warning
: fseek() expects parameter 1 to be resource, boolean given in
/home/holdemr/public_html/geo/geoip.inc
on line
589
Warning
: fread() expects parameter 1 to be resource, boolean given in
/home/holdemr/public_html/geo/geoip.inc
on line
539
Warning
: fseek() expects parameter 1 to be resource, boolean given in
/home/holdemr/public_html/geo/geoip.inc
on line
589
Warning
: fread() expects parameter 1 to be resource, boolean given in
/home/holdemr/public_html/geo/geoip.inc
on line
539
Warning
: fseek() expects parameter 1 to be resource, boolean given in
/home/holdemr/public_html/geo/geoip.inc
on line
589
Warning
: fread() expects parameter 1 to be resource, boolean given in
/home/holdemr/public_html/geo/geoip.inc
on line
539
Warning
: fseek() expects parameter 1 to be resource, boolean given in
/home/holdemr/public_html/geo/geoip.inc
on line
589
Warning
: fread() expects parameter 1 to be resource, boolean given in
/home/holdemr/public_html/geo/geoip.inc
on line
539
Warning
: fseek() expects parameter 1 to be resource, boolean given in
/home/holdemr/public_html/geo/geoip.inc
on line
589
Warning
: fread() expects parameter 1 to be resource, boolean given in
/home/holdemr/public_html/geo/geoip.inc
on line
539
Warning
: fseek() expects parameter 1 to be resource, boolean given in
/home/holdemr/public_html/geo/geoip.inc
on line
589
Warning
: fread() expects parameter 1 to be resource, boolean given in
/home/holdemr/public_html/geo/geoip.inc
on line
539
Warning
: fseek() expects parameter 1 to be resource, boolean given in
/home/holdemr/public_html/geo/geoip.inc
on line
589
Warning
: fread() expects parameter 1 to be resource, boolean given in
/home/holdemr/public_html/geo/geoip.inc
on line
539
Warning
: fseek() expects parameter 1 to be resource, boolean given in
/home/holdemr/public_html/geo/geoip.inc
on line
589
Warning
: fread() expects parameter 1 to be resource, boolean given in
/home/holdemr/public_html/geo/geoip.inc
on line
539
Warning
: fseek() expects parameter 1 to be resource, boolean given in
/home/holdemr/public_html/geo/geoip.inc
on line
589
Warning
: fread() expects parameter 1 to be resource, boolean given in
/home/holdemr/public_html/geo/geoip.inc
on line
539
Warning
: fseek() expects parameter 1 to be resource, boolean given in
/home/holdemr/public_html/geo/geoip.inc
on line
589
Warning
: fread() expects parameter 1 to be resource, boolean given in
/home/holdemr/public_html/geo/geoip.inc
on line
539
Warning
: fseek() expects parameter 1 to be resource, boolean given in
/home/holdemr/public_html/geo/geoip.inc
on line
589
Warning
: fseek() expects parameter 1 to be resource, boolean given in
/home/holdemr/public_html/geo/geoip.inc
on line
605
Warning
: fseek() expects parameter 1 to be resource, boolean given in
/home/holdemr/public_html/geo/geoip.inc
on line
799
Warning
: fread() expects parameter 1 to be resource, boolean given in
/home/holdemr/public_html/geo/geoip.inc
on line
803
Warning
: fseek() expects parameter 1 to be resource, boolean given in
/home/holdemr/public_html/geo/geoip.inc
on line
799
Warning
: fread() expects parameter 1 to be resource, boolean given in
/home/holdemr/public_html/geo/geoip.inc
on line
803
Warning
: fseek() expects parameter 1 to be resource, boolean given in
/home/holdemr/public_html/geo/geoip.inc
on line
799
Warning
: fread() expects parameter 1 to be resource, boolean given in
/home/holdemr/public_html/geo/geoip.inc
on line
803
Warning
: fseek() expects parameter 1 to be resource, boolean given in
/home/holdemr/public_html/geo/geoip.inc
on line
799
Warning
: fread() expects parameter 1 to be resource, boolean given in
/home/holdemr/public_html/geo/geoip.inc
on line
803
Warning
: fseek() expects parameter 1 to be resource, boolean given in
/home/holdemr/public_html/geo/geoip.inc
on line
799
Warning
: fread() expects parameter 1 to be resource, boolean given in
/home/holdemr/public_html/geo/geoip.inc
on line
803
Warning
: fseek() expects parameter 1 to be resource, boolean given in
/home/holdemr/public_html/geo/geoip.inc
on line
799
Warning
: fread() expects parameter 1 to be resource, boolean given in
/home/holdemr/public_html/geo/geoip.inc
on line
803
Warning
: fseek() expects parameter 1 to be resource, boolean given in
/home/holdemr/public_html/geo/geoip.inc
on line
799
Warning
: fread() expects parameter 1 to be resource, boolean given in
/home/holdemr/public_html/geo/geoip.inc
on line
803
Warning
: fseek() expects parameter 1 to be resource, boolean given in
/home/holdemr/public_html/geo/geoip.inc
on line
799
Warning
: fread() expects parameter 1 to be resource, boolean given in
/home/holdemr/public_html/geo/geoip.inc
on line
803
Warning
: fseek() expects parameter 1 to be resource, boolean given in
/home/holdemr/public_html/geo/geoip.inc
on line
799
Warning
: fread() expects parameter 1 to be resource, boolean given in
/home/holdemr/public_html/geo/geoip.inc
on line
803
Warning
: fseek() expects parameter 1 to be resource, boolean given in
/home/holdemr/public_html/geo/geoip.inc
on line
799
Warning
: fread() expects parameter 1 to be resource, boolean given in
/home/holdemr/public_html/geo/geoip.inc
on line
803
Warning
: fseek() expects parameter 1 to be resource, boolean given in
/home/holdemr/public_html/geo/geoip.inc
on line
799
Warning
: fread() expects parameter 1 to be resource, boolean given in
/home/holdemr/public_html/geo/geoip.inc
on line
803
Warning
: fseek() expects parameter 1 to be resource, boolean given in
/home/holdemr/public_html/geo/geoip.inc
on line
799
Warning
: fread() expects parameter 1 to be resource, boolean given in
/home/holdemr/public_html/geo/geoip.inc
on line
803
Warning
: fseek() expects parameter 1 to be resource, boolean given in
/home/holdemr/public_html/geo/geoip.inc
on line
799
Warning
: fread() expects parameter 1 to be resource, boolean given in
/home/holdemr/public_html/geo/geoip.inc
on line
803
Warning
: fseek() expects parameter 1 to be resource, boolean given in
/home/holdemr/public_html/geo/geoip.inc
on line
799
Warning
: fread() expects parameter 1 to be resource, boolean given in
/home/holdemr/public_html/geo/geoip.inc
on line
803
Warning
: fseek() expects parameter 1 to be resource, boolean given in
/home/holdemr/public_html/geo/geoip.inc
on line
799
Warning
: fread() expects parameter 1 to be resource, boolean given in
/home/holdemr/public_html/geo/geoip.inc
on line
803
Warning
: fseek() expects parameter 1 to be resource, boolean given in
/home/holdemr/public_html/geo/geoip.inc
on line
799
Warning
: fread() expects parameter 1 to be resource, boolean given in
/home/holdemr/public_html/geo/geoip.inc
on line
803
Warning
: fseek() expects parameter 1 to be resource, boolean given in
/home/holdemr/public_html/geo/geoip.inc
on line
799
Warning
: fread() expects parameter 1 to be resource, boolean given in
/home/holdemr/public_html/geo/geoip.inc
on line
803
Warning
: fseek() expects parameter 1 to be resource, boolean given in
/home/holdemr/public_html/geo/geoip.inc
on line
799
Warning
: fread() expects parameter 1 to be resource, boolean given in
/home/holdemr/public_html/geo/geoip.inc
on line
803
Warning
: fseek() expects parameter 1 to be resource, boolean given in
/home/holdemr/public_html/geo/geoip.inc
on line
799
Warning
: fread() expects parameter 1 to be resource, boolean given in
/home/holdemr/public_html/geo/geoip.inc
on line
803
Warning
: fseek() expects parameter 1 to be resource, boolean given in
/home/holdemr/public_html/geo/geoip.inc
on line
799
Warning
: fread() expects parameter 1 to be resource, boolean given in
/home/holdemr/public_html/geo/geoip.inc
on line
803
Warning
: fseek() expects parameter 1 to be resource, boolean given in
/home/holdemr/public_html/geo/geoip.inc
on line
799
Warning
: fread() expects parameter 1 to be resource, boolean given in
/home/holdemr/public_html/geo/geoip.inc
on line
803
Warning
: fseek() expects parameter 1 to be resource, boolean given in
/home/holdemr/public_html/geo/geoip.inc
on line
799
Warning
: fread() expects parameter 1 to be resource, boolean given in
/home/holdemr/public_html/geo/geoip.inc
on line
803
Warning
: fseek() expects parameter 1 to be resource, boolean given in
/home/holdemr/public_html/geo/geoip.inc
on line
799
Warning
: fread() expects parameter 1 to be resource, boolean given in
/home/holdemr/public_html/geo/geoip.inc
on line
803
Warning
: fseek() expects parameter 1 to be resource, boolean given in
/home/holdemr/public_html/geo/geoip.inc
on line
799
Warning
: fread() expects parameter 1 to be resource, boolean given in
/home/holdemr/public_html/geo/geoip.inc
on line
803
Warning
: fseek() expects parameter 1 to be resource, boolean given in
/home/holdemr/public_html/geo/geoip.inc
on line
799
Warning
: fread() expects parameter 1 to be resource, boolean given in
/home/holdemr/public_html/geo/geoip.inc
on line
803
Warning
: fseek() expects parameter 1 to be resource, boolean given in
/home/holdemr/public_html/geo/geoip.inc
on line
799
Warning
: fread() expects parameter 1 to be resource, boolean given in
/home/holdemr/public_html/geo/geoip.inc
on line
803
Warning
: fseek() expects parameter 1 to be resource, boolean given in
/home/holdemr/public_html/geo/geoip.inc
on line
799
Warning
: fread() expects parameter 1 to be resource, boolean given in
/home/holdemr/public_html/geo/geoip.inc
on line
803
Warning
: fseek() expects parameter 1 to be resource, boolean given in
/home/holdemr/public_html/geo/geoip.inc
on line
799
Warning
: fread() expects parameter 1 to be resource, boolean given in
/home/holdemr/public_html/geo/geoip.inc
on line
803
Warning
: fseek() expects parameter 1 to be resource, boolean given in
/home/holdemr/public_html/geo/geoip.inc
on line
799
Warning
: fread() expects parameter 1 to be resource, boolean given in
/home/holdemr/public_html/geo/geoip.inc
on line
803
Warning
: fseek() expects parameter 1 to be resource, boolean given in
/home/holdemr/public_html/geo/geoip.inc
on line
799
Warning
: fread() expects parameter 1 to be resource, boolean given in
/home/holdemr/public_html/geo/geoip.inc
on line
803
Warning
: fseek() expects parameter 1 to be resource, boolean given in
/home/holdemr/public_html/geo/geoip.inc
on line
799
Warning
: fread() expects parameter 1 to be resource, boolean given in
/home/holdemr/public_html/geo/geoip.inc
on line
803
Warning
: fseek() expects parameter 1 to be resource, boolean given in
/home/holdemr/public_html/geo/geoip.inc
on line
799
Warning
: fread() expects parameter 1 to be resource, boolean given in
/home/holdemr/public_html/geo/geoip.inc
on line
803
Fatal error
: error traversing database - perhaps it is corrupt? in
/home/holdemr/public_html/geo/geoip.inc
on line
843