The Best No Download Java Online Poker Rooms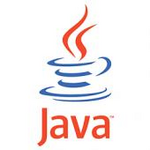 No download poker rooms offer a flexibility that download only poker software cannot. Without downloading any software onto your computer, you can play online poker in your web browser. The advances in no download Java-based online poker technology have made the best versions hard to tell from their downloadable versions.
The advantage of using no download Java-based online poker software is that you truly can play anywhere. You can play on a friend's computer, at work, at school, at the library, at your favorite coffee shop and all the other places that you shouldn't be playing online poker. (If you get fired or expelled or get your library card revoked, you never met me…)
Java-based online poker sites also are compatible with every kind of computer platform since it is played right through your favorite internet browser. That means you can play no download poker on your Mac, Linux-based computer, or regular old Windows.
So what is the best no download Java poker room? As usual, I have a top three list for you.
#1 – 888 Poker –
No US players allowed

888 Poker has decent, but not great no download poker software. The real reason that they are on this list is that the weak competition at Pacific Poker makes it one of the best poker sites to play at overall.
888 Poker is the poker room of 888.com, one of the biggest online casinos. What this means is that many high rollers and gamblers come to the poker room to "gamble" at poker. What they don't know is that there is actually a strategy to poker, and they throw a bunch of money around without thinking, making the games fantastically fun.
If you would like to check out 888 Poker's great games, click here to visit 888Poker.com. By following this link, you will get a 100% up to $600 welcome bonus from 888 Poker.
#2 – Party Poker –
No US players allowed

Party Poker has the best no download Java poker software overall. Party Poker is one of the best and biggest online poker room, and it is a real bonus that they also offer a no download version of their great poker software.
PartyPoker is one of the biggest online poker sites, and is the best poker site for international players. They offer tons of tournaments, very good cash games, and top quality Java poker software.
Party Poker's no download software is fully compatible with Mac, Linux and Windows. Like Absolute Poker, the quality of Party's Java poker room is at the top of the list. You can play many tables at once, and they all open in their own independent window. When I first started playing on Party Poker's no download software, I thought that there was a mistake. The software quality was so good, I thought I was playing the downloaded version instead. True story.
If you want more info, read my Party Poker review, or visit Party Poker's no download software launch page by clicking here. Use my bonus code PPAL500 when you sign up to get a 100% up to $500 bonus.