The Best Poker Site With Freerolls – Ever

A freeroll poker tournament is one that you can enter for free and win real money if you place near the top.
Sounds like a great deal right?
That's because it is! Like many other online poker players, I started out playing online poker freeroll tournaments. They area great way to get a feel for the game with all the thrill of playing for real money. And if you are lucky enough to finish pretty high, you can win a nice amount of dough!
I do not know of a single online poker room that does not offer freerolls. Some poker sites offer one freeroll a day, but several other sites offer many freerolls each day, some with huge payouts.
So what is the best poker site with freerolls?
Most online poker sites with freerolls are pretty vanilla, meaning that they all usually offer a few small freerolls per day with a bigger one every once in a while. I picked the following three poker sites because they each are very strong in their own unique way.
And as an added bonus, all three of these poker sites allow US players.
Here is the best poker site that I feel have the best freerolls:
#1 – Bet Online Poker
(Accepts USA Players)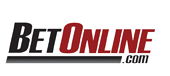 I know I tend to pimp BetOnlinePoker hard here at HoldemReview, but that is for good reason. Ignition Poker is an awesome site! No joke. Let's see what Lock has to offer freeroll seekers:
Daily $500 freerolls that are open to players joining from our site. When you join BetOnline Poker using our links and make your first deposit, the poker room will award you with a free cash bonus plus access to new player freerolls.
Over 10 daily $50 freerolls that are open to any players. Freerolls are offered in many different format, including limit and no-limit holdem, pot-limit omaha, HORSE, and razz poker.
Tip: There is no "freeroll" tournament section, but you can go to the "tournament tab" and click "edit" on the far right. Under the "Buy-In" section, select "no minimum" and set $1 as the maximum. This will bring up almost all of the freerolls available.
Click here now to play at BetOnline Poker – The best freeroll site  players.
Now here's the real tip for everyone who made it to the end of the list.
Sign up at all these sites. Then you will have the best of all worlds. There is no risk to you since all of these freerolls are – You guessed it. FREE. Think about it, you get to play tons of freerolls and have lots of chances to have fun and make free money while you are at it.
Who ever said that nothing is free?