Online Poker Reviews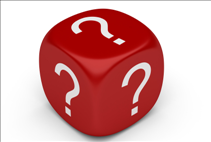 When I started out playing online poker in 2003, there were much fewer poker sites to choose from. I just signed up for the first one I found (Bodog).
Today there are over 180 different online poker rooms to choose from.
Trying to find the right poker site to play at can be downright overwhelming! So now I write online poker reviews to help you avoid the bad ones. And believe me – there are some pretty bad ones.
I know it is tough to trust some random guy on the internet, so I'll list some of my credentials. I …
Have played poker online since 2003
Have played online poker professionally since 2004
Have played at over 30 online poker sites
Made a couple hundred thousand dollars playing online poker
Have active accounts at 13 poker sites right now
Best Online Poker Sites
But enough about me. How can I help you?
The focus of my site is to weed out all the crap poker rooms and leave you to choose from the best Texas Holdem poker rooms online. You may notice that all of the poker sites that I review have pretty high ratings. That's because if I do not like a poker site, I won't even list it here. There is no need to waste your time reading a poker review just to find out that it sucks.
Want to narrow it down a little?
I am constantly doing research and adding more specific lists of poker rooms to this site.  Here are some "Best Of" lists you may be interested in:
Listed below are reviews of my highest rated poker rooms. Take your time to make a decision to deposit your money at a poker room that you feel safe at. I personally have played on every site below and I will vouch that every room I list on my site is safe.  For another opinion, check out my buddy Mike's list of the best poker sites at PokerSite.org.