Online Poker Reviews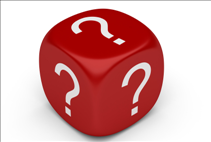 When I started out playing online poker in 2003, there were much fewer poker sites to choose from. I just signed up for the first one I found (Bodog).
Today there are over 180 different online poker rooms to choose from.
Trying to find the right poker site to play at can be downright overwhelming! So now I write online poker reviews to help you avoid the bad ones. And believe me – there are some pretty bad ones.
I know it is tough to trust some random guy on the internet, so I'll list some of my credentials. I …
Have played poker online since 2003
Have played online poker professionally since 2004
Have played at over 30 online poker sites
Made a couple hundred thousand dollars playing online poker
Have active accounts at 13 poker sites right now
Best Online Poker Sites
Warning
: fopen(geo/GeoIP.dat): failed to open stream: No such file or directory in
/home/holdemr/public_html/geo/geoip.inc
on line
627
Warning
: ftell() expects parameter 1 to be resource, boolean given in
/home/holdemr/public_html/geo/geoip.inc
on line
533
Warning
: fseek() expects parameter 1 to be resource, boolean given in
/home/holdemr/public_html/geo/geoip.inc
on line
535
Warning
: fread() expects parameter 1 to be resource, boolean given in
/home/holdemr/public_html/geo/geoip.inc
on line
539
Warning
: fseek() expects parameter 1 to be resource, boolean given in
/home/holdemr/public_html/geo/geoip.inc
on line
589
Warning
: fread() expects parameter 1 to be resource, boolean given in
/home/holdemr/public_html/geo/geoip.inc
on line
539
Warning
: fseek() expects parameter 1 to be resource, boolean given in
/home/holdemr/public_html/geo/geoip.inc
on line
589
Warning
: fread() expects parameter 1 to be resource, boolean given in
/home/holdemr/public_html/geo/geoip.inc
on line
539
Warning
: fseek() expects parameter 1 to be resource, boolean given in
/home/holdemr/public_html/geo/geoip.inc
on line
589
Warning
: fread() expects parameter 1 to be resource, boolean given in
/home/holdemr/public_html/geo/geoip.inc
on line
539
Warning
: fseek() expects parameter 1 to be resource, boolean given in
/home/holdemr/public_html/geo/geoip.inc
on line
589
Warning
: fread() expects parameter 1 to be resource, boolean given in
/home/holdemr/public_html/geo/geoip.inc
on line
539
Warning
: fseek() expects parameter 1 to be resource, boolean given in
/home/holdemr/public_html/geo/geoip.inc
on line
589
Warning
: fread() expects parameter 1 to be resource, boolean given in
/home/holdemr/public_html/geo/geoip.inc
on line
539
Warning
: fseek() expects parameter 1 to be resource, boolean given in
/home/holdemr/public_html/geo/geoip.inc
on line
589
Warning
: fread() expects parameter 1 to be resource, boolean given in
/home/holdemr/public_html/geo/geoip.inc
on line
539
Warning
: fseek() expects parameter 1 to be resource, boolean given in
/home/holdemr/public_html/geo/geoip.inc
on line
589
Warning
: fread() expects parameter 1 to be resource, boolean given in
/home/holdemr/public_html/geo/geoip.inc
on line
539
Warning
: fseek() expects parameter 1 to be resource, boolean given in
/home/holdemr/public_html/geo/geoip.inc
on line
589
Warning
: fread() expects parameter 1 to be resource, boolean given in
/home/holdemr/public_html/geo/geoip.inc
on line
539
Warning
: fseek() expects parameter 1 to be resource, boolean given in
/home/holdemr/public_html/geo/geoip.inc
on line
589
Warning
: fread() expects parameter 1 to be resource, boolean given in
/home/holdemr/public_html/geo/geoip.inc
on line
539
Warning
: fseek() expects parameter 1 to be resource, boolean given in
/home/holdemr/public_html/geo/geoip.inc
on line
589
Warning
: fread() expects parameter 1 to be resource, boolean given in
/home/holdemr/public_html/geo/geoip.inc
on line
539
Warning
: fseek() expects parameter 1 to be resource, boolean given in
/home/holdemr/public_html/geo/geoip.inc
on line
589
Warning
: fread() expects parameter 1 to be resource, boolean given in
/home/holdemr/public_html/geo/geoip.inc
on line
539
Warning
: fseek() expects parameter 1 to be resource, boolean given in
/home/holdemr/public_html/geo/geoip.inc
on line
589
Warning
: fread() expects parameter 1 to be resource, boolean given in
/home/holdemr/public_html/geo/geoip.inc
on line
539
Warning
: fseek() expects parameter 1 to be resource, boolean given in
/home/holdemr/public_html/geo/geoip.inc
on line
589
Warning
: fread() expects parameter 1 to be resource, boolean given in
/home/holdemr/public_html/geo/geoip.inc
on line
539
Warning
: fseek() expects parameter 1 to be resource, boolean given in
/home/holdemr/public_html/geo/geoip.inc
on line
589
Warning
: fread() expects parameter 1 to be resource, boolean given in
/home/holdemr/public_html/geo/geoip.inc
on line
539
Warning
: fseek() expects parameter 1 to be resource, boolean given in
/home/holdemr/public_html/geo/geoip.inc
on line
589
Warning
: fread() expects parameter 1 to be resource, boolean given in
/home/holdemr/public_html/geo/geoip.inc
on line
539
Warning
: fseek() expects parameter 1 to be resource, boolean given in
/home/holdemr/public_html/geo/geoip.inc
on line
589
Warning
: fread() expects parameter 1 to be resource, boolean given in
/home/holdemr/public_html/geo/geoip.inc
on line
539
Warning
: fseek() expects parameter 1 to be resource, boolean given in
/home/holdemr/public_html/geo/geoip.inc
on line
589
Warning
: fread() expects parameter 1 to be resource, boolean given in
/home/holdemr/public_html/geo/geoip.inc
on line
539
Warning
: fseek() expects parameter 1 to be resource, boolean given in
/home/holdemr/public_html/geo/geoip.inc
on line
589
Warning
: fread() expects parameter 1 to be resource, boolean given in
/home/holdemr/public_html/geo/geoip.inc
on line
539
Warning
: fseek() expects parameter 1 to be resource, boolean given in
/home/holdemr/public_html/geo/geoip.inc
on line
589
Warning
: fread() expects parameter 1 to be resource, boolean given in
/home/holdemr/public_html/geo/geoip.inc
on line
539
Warning
: fseek() expects parameter 1 to be resource, boolean given in
/home/holdemr/public_html/geo/geoip.inc
on line
589
Warning
: fseek() expects parameter 1 to be resource, boolean given in
/home/holdemr/public_html/geo/geoip.inc
on line
605
Warning
: fseek() expects parameter 1 to be resource, boolean given in
/home/holdemr/public_html/geo/geoip.inc
on line
799
Warning
: fread() expects parameter 1 to be resource, boolean given in
/home/holdemr/public_html/geo/geoip.inc
on line
803
Warning
: fseek() expects parameter 1 to be resource, boolean given in
/home/holdemr/public_html/geo/geoip.inc
on line
799
Warning
: fread() expects parameter 1 to be resource, boolean given in
/home/holdemr/public_html/geo/geoip.inc
on line
803
Warning
: fseek() expects parameter 1 to be resource, boolean given in
/home/holdemr/public_html/geo/geoip.inc
on line
799
Warning
: fread() expects parameter 1 to be resource, boolean given in
/home/holdemr/public_html/geo/geoip.inc
on line
803
Warning
: fseek() expects parameter 1 to be resource, boolean given in
/home/holdemr/public_html/geo/geoip.inc
on line
799
Warning
: fread() expects parameter 1 to be resource, boolean given in
/home/holdemr/public_html/geo/geoip.inc
on line
803
Warning
: fseek() expects parameter 1 to be resource, boolean given in
/home/holdemr/public_html/geo/geoip.inc
on line
799
Warning
: fread() expects parameter 1 to be resource, boolean given in
/home/holdemr/public_html/geo/geoip.inc
on line
803
Warning
: fseek() expects parameter 1 to be resource, boolean given in
/home/holdemr/public_html/geo/geoip.inc
on line
799
Warning
: fread() expects parameter 1 to be resource, boolean given in
/home/holdemr/public_html/geo/geoip.inc
on line
803
Warning
: fseek() expects parameter 1 to be resource, boolean given in
/home/holdemr/public_html/geo/geoip.inc
on line
799
Warning
: fread() expects parameter 1 to be resource, boolean given in
/home/holdemr/public_html/geo/geoip.inc
on line
803
Warning
: fseek() expects parameter 1 to be resource, boolean given in
/home/holdemr/public_html/geo/geoip.inc
on line
799
Warning
: fread() expects parameter 1 to be resource, boolean given in
/home/holdemr/public_html/geo/geoip.inc
on line
803
Warning
: fseek() expects parameter 1 to be resource, boolean given in
/home/holdemr/public_html/geo/geoip.inc
on line
799
Warning
: fread() expects parameter 1 to be resource, boolean given in
/home/holdemr/public_html/geo/geoip.inc
on line
803
Warning
: fseek() expects parameter 1 to be resource, boolean given in
/home/holdemr/public_html/geo/geoip.inc
on line
799
Warning
: fread() expects parameter 1 to be resource, boolean given in
/home/holdemr/public_html/geo/geoip.inc
on line
803
Warning
: fseek() expects parameter 1 to be resource, boolean given in
/home/holdemr/public_html/geo/geoip.inc
on line
799
Warning
: fread() expects parameter 1 to be resource, boolean given in
/home/holdemr/public_html/geo/geoip.inc
on line
803
Warning
: fseek() expects parameter 1 to be resource, boolean given in
/home/holdemr/public_html/geo/geoip.inc
on line
799
Warning
: fread() expects parameter 1 to be resource, boolean given in
/home/holdemr/public_html/geo/geoip.inc
on line
803
Warning
: fseek() expects parameter 1 to be resource, boolean given in
/home/holdemr/public_html/geo/geoip.inc
on line
799
Warning
: fread() expects parameter 1 to be resource, boolean given in
/home/holdemr/public_html/geo/geoip.inc
on line
803
Warning
: fseek() expects parameter 1 to be resource, boolean given in
/home/holdemr/public_html/geo/geoip.inc
on line
799
Warning
: fread() expects parameter 1 to be resource, boolean given in
/home/holdemr/public_html/geo/geoip.inc
on line
803
Warning
: fseek() expects parameter 1 to be resource, boolean given in
/home/holdemr/public_html/geo/geoip.inc
on line
799
Warning
: fread() expects parameter 1 to be resource, boolean given in
/home/holdemr/public_html/geo/geoip.inc
on line
803
Warning
: fseek() expects parameter 1 to be resource, boolean given in
/home/holdemr/public_html/geo/geoip.inc
on line
799
Warning
: fread() expects parameter 1 to be resource, boolean given in
/home/holdemr/public_html/geo/geoip.inc
on line
803
Warning
: fseek() expects parameter 1 to be resource, boolean given in
/home/holdemr/public_html/geo/geoip.inc
on line
799
Warning
: fread() expects parameter 1 to be resource, boolean given in
/home/holdemr/public_html/geo/geoip.inc
on line
803
Warning
: fseek() expects parameter 1 to be resource, boolean given in
/home/holdemr/public_html/geo/geoip.inc
on line
799
Warning
: fread() expects parameter 1 to be resource, boolean given in
/home/holdemr/public_html/geo/geoip.inc
on line
803
Warning
: fseek() expects parameter 1 to be resource, boolean given in
/home/holdemr/public_html/geo/geoip.inc
on line
799
Warning
: fread() expects parameter 1 to be resource, boolean given in
/home/holdemr/public_html/geo/geoip.inc
on line
803
Warning
: fseek() expects parameter 1 to be resource, boolean given in
/home/holdemr/public_html/geo/geoip.inc
on line
799
Warning
: fread() expects parameter 1 to be resource, boolean given in
/home/holdemr/public_html/geo/geoip.inc
on line
803
Warning
: fseek() expects parameter 1 to be resource, boolean given in
/home/holdemr/public_html/geo/geoip.inc
on line
799
Warning
: fread() expects parameter 1 to be resource, boolean given in
/home/holdemr/public_html/geo/geoip.inc
on line
803
Warning
: fseek() expects parameter 1 to be resource, boolean given in
/home/holdemr/public_html/geo/geoip.inc
on line
799
Warning
: fread() expects parameter 1 to be resource, boolean given in
/home/holdemr/public_html/geo/geoip.inc
on line
803
Warning
: fseek() expects parameter 1 to be resource, boolean given in
/home/holdemr/public_html/geo/geoip.inc
on line
799
Warning
: fread() expects parameter 1 to be resource, boolean given in
/home/holdemr/public_html/geo/geoip.inc
on line
803
Warning
: fseek() expects parameter 1 to be resource, boolean given in
/home/holdemr/public_html/geo/geoip.inc
on line
799
Warning
: fread() expects parameter 1 to be resource, boolean given in
/home/holdemr/public_html/geo/geoip.inc
on line
803
Warning
: fseek() expects parameter 1 to be resource, boolean given in
/home/holdemr/public_html/geo/geoip.inc
on line
799
Warning
: fread() expects parameter 1 to be resource, boolean given in
/home/holdemr/public_html/geo/geoip.inc
on line
803
Warning
: fseek() expects parameter 1 to be resource, boolean given in
/home/holdemr/public_html/geo/geoip.inc
on line
799
Warning
: fread() expects parameter 1 to be resource, boolean given in
/home/holdemr/public_html/geo/geoip.inc
on line
803
Warning
: fseek() expects parameter 1 to be resource, boolean given in
/home/holdemr/public_html/geo/geoip.inc
on line
799
Warning
: fread() expects parameter 1 to be resource, boolean given in
/home/holdemr/public_html/geo/geoip.inc
on line
803
Warning
: fseek() expects parameter 1 to be resource, boolean given in
/home/holdemr/public_html/geo/geoip.inc
on line
799
Warning
: fread() expects parameter 1 to be resource, boolean given in
/home/holdemr/public_html/geo/geoip.inc
on line
803
Warning
: fseek() expects parameter 1 to be resource, boolean given in
/home/holdemr/public_html/geo/geoip.inc
on line
799
Warning
: fread() expects parameter 1 to be resource, boolean given in
/home/holdemr/public_html/geo/geoip.inc
on line
803
Warning
: fseek() expects parameter 1 to be resource, boolean given in
/home/holdemr/public_html/geo/geoip.inc
on line
799
Warning
: fread() expects parameter 1 to be resource, boolean given in
/home/holdemr/public_html/geo/geoip.inc
on line
803
Warning
: fseek() expects parameter 1 to be resource, boolean given in
/home/holdemr/public_html/geo/geoip.inc
on line
799
Warning
: fread() expects parameter 1 to be resource, boolean given in
/home/holdemr/public_html/geo/geoip.inc
on line
803
Warning
: fseek() expects parameter 1 to be resource, boolean given in
/home/holdemr/public_html/geo/geoip.inc
on line
799
Warning
: fread() expects parameter 1 to be resource, boolean given in
/home/holdemr/public_html/geo/geoip.inc
on line
803
Fatal error
: error traversing database - perhaps it is corrupt? in
/home/holdemr/public_html/geo/geoip.inc
on line
843