How To Master Poker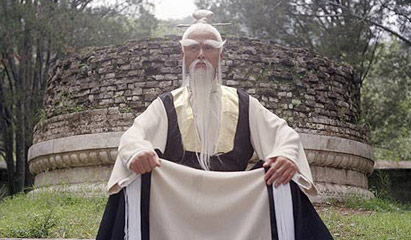 Is it truly possible to learn how to master no limit Texas holdem poker by reading a single article? Not even close. The reason I so brazenly named this article "How to Master Poker" is because, although no single resource can single-handedly teach someone how to master the game, this article will teach you how to learn. Basically, I'm going to teach you what resources are good for advanced topics and how you should think.You must remember that there is always more to be learned. No matter what stakes you play at, there's something out there you don't know. Always be striving to improve your game. As soon as you stop putting the effort into improving, you'll start sliding backwards.
There are six activities that can be used to improve your skills:
Get into the learning mentality
Give yourself specific reasons for the actions you take
Practice reading your opponents' hands
Join and participate in some poker forums
Post hand histories on your poker forums
Use PokerTracker
Get into the Learning Mentality
The first step in getting the right mentality is to remember that you're the only keeping score and the score is tallied by dollars. The score is not kept based on the difficulty level of your opponents, the stakes you play at or how much you can bluff. And since nobody else is keeping score, it pays to be honest with yourself.
Give Yourself Specific Reasons for the Actions You Take
When you're playing, take the extra effort to give yourself a conscious reason for every single action you take at the tables. If you have to, speak out loud as if you're recording an instructional poker video. Better yet, record a video of you playing and post it up on some poker forums for some feedback. Getting into the habit of requiring conscious reasons for your actions will develop your poker logic and improve your ability to make difficult decisions on the spot.
Practice Reading Your Opponents' Hands
Take the extra effort to give your opponents a reason for every action they take at the tables. Stay awake and pay attention to the table even when you're not playing a hand. One of the best exercises for a poker player is to watch the opponents and try to put them on specific hands. You won't get it right very often at first, but as you practice it will develop your skills and prepare you to move up in stakes.
Join and Participate in Poker Forums
If you've noticed, I put a lot of faith in poker forums. My belief in poker forums is not unfounded; they will bring your game to the next level. Make sure you a join a couple of the bigger poker forums (twoplustwo.com, flopturnriver.com) and participate in the discussions there. The information and the things you'll learn will greatly benefit you – way more than any book.  If you happen to speak Polish, here is a great Polish poker forum to check out.
Post Hand Histories on Your Poker Forums
Every time you play a particularly difficult hand, save the hand history for later analysis. When you finish the session, visit some poker forums and post your hands for discussion. It is amazing how much you can improve your skills by discussing hand histories on poker forums.  There are many hand history converters available (just Google "hand history converter") for the best online poker sites.
Use PokerTracker
It is critically important to save your statistics using PokerTracker. There are no other poker programs that come close to this one so just get it; don't waste your money on anything else. PokerTracker can save every hand of online poker you've ever played to a database on your computer. You can then view your statistics on a myriad of things such as the percent of dealt hands played, percent of hands raised preflop and many, many more. Poker Tracker is priceless and it will pay for itself many times over. I'm not promoting this program for any self-serving interest. Just visit any major poker forum and search for "PokerTracker" and see what you come up with. Almost every hand posted on a forum comes with PT stats on the opponent in question.
It takes effort to keep all of the above things in mind and apply them to your poker game but it is well worth it. If you keep at it, your skills will grow, you bankroll will grow and your monthly income will grow. Now get out there and play some poker.