Online Poker For The Mac Platform – Which Site is Best?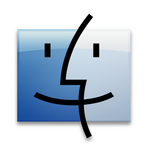 I recently bought an Apple notebook that runs on the Mac platform. This isn't the biggest news in the world, but the reason I bring it up is that I have wanted a Mac for a long time, but playing online poker is a big part of my life. Up until pretty recently, not many online poker sites offered poker for a Mac platform.
More and more online poker sites are embracing Mac users though, and as a result, I have finally jumped into the world of online poker for a Mac! I thought other Mac users who have not yet played online poker would like to know my experience of trying to find the best poker site for a Mac platform computer. Also, at all of the sites below you can play free mac holdem poker.
My Search For The Best Online Poker Site For The Mac Platform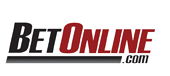 Score: 9.2/10
Bonus: 25% Instant Bonus
Bonus Code: Use Links
Mac Software: Download
Strength: The best download software
I first started off in familiar territory and downloaded the Mac platform poker client for BetOnline Poker. Unlike some online poker clients, BetOnline Poker offers a downloadable, fully featured software that is nearly identical to to the PC version. (USA Players Accepted)
It offers all the goodies of it's PC brother with resizable tables, customizable player avatars and top-notch speed and performance. This is worth mentioning because many of the online poker sites that are available for the Macintosh are simple, no-frills JAVA based games with very simple graphics and sometimes sub-par performance (lag).
So, I have been playing on Lock Poekr for quite a while now my PC, and so far it looks pretty good that I will be staying with Lock on my new Macbook.
I should also note at this point that BetOnline Poker allows US players.
I couldn't just leave well enough alone though. I had to try out some other poker rooms on my Mac and see if the grass is greener with another site.

Score: 8.3/10
Bonus: 100% up to $600
Bonus Code:
Click Here
Mac Software: JAVA- No Download
Strength: Easy Competition.
The next site that I tried was 888 Poker. 888 Poker offers a no-download version of their poker software that can be used on any operating platform that has an internet browser. While I wasn't particularly impressed with the smoothness of gameplay, the simple to use intuitive interface rivals Full Tilt.
The JAVA based program is actually much more advanced than I expected it to be, with resizable tables and a very easy multi-tabling feel. While the graphics are a bit choppy and washed out, this does not adversely affect the usability of the betting controls.
I used to play at 888 Poker in 2003 when I first began playing online poker, so it felt a bit nostalgic to play there again. Call me crazy, but I like the simple graphics, and somewhat jerky motion of the cards being dealt. My American friends are out of luck though as 888 Poker does not allow US players.
The one thing that no one can dispute about Pacific Poker is that they have always had some of the easiest players to play against on the internet. I was amazed again at just how bad the players can be, even at higher stakes! This of course is because 888 Poker is owned by 888.com, one of the largest online casinos. Many players who don't even know the rules of poker come over to squander their craps winnings at the poker table!

Score: 8.5/10
Bonus: 100% up to $500
Bonus Code: PPAL500
Mac Software: Download
Strength: FANTASTIC  no-download software.
The last site that have played at which I have played many times before is Party Poker. I have always liked Party Poker and I still like them on a Mac! The instant play  software they offer is incredible! I honestly cannot tell the difference between the no-download version and the download version of their software.
Party Poker is one of the largest poker rooms on the internet which is very important if you do not live in the United States and cannot play at peak US times. There are always many tables going at any limit.
This site does not accept USA players.
They offer an excellent sign up bonus of 100% up to $500 and it is pretty easy to clear.
All in all, you could do a whole lot worse than playing at Party Poker on your Mac.
My Final Verdict – Which Online Poker Site Is The Best For The Mac Platform?
The winner is Bet Online  Poker.
From their instant poker bonuses to their beautiful yet simple downloadable software package, BetOnline is the undisputed champion of Mac poker sites. 
If you have made it this far, then you definitely need to click this link and go sign up for BetOnline Poker at once. Go. What are you waiting for?