World Series of Poker Final Table May Be Broadcast Live In 2008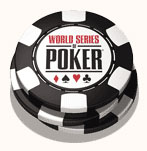 Rumors have been swirling that big changes may be coming for this year's World Series of Poker. Harrah's is considering delaying playing the final table up to three months from the WSOP main event in June. Industry insiders have caught word that Harrah's is seriously considering this very big change for the WSOP in 2008, which is only a few months away. This would be a drastic change from the way the final table has been played for years.
That means that the thousands of participants would play down to the final nine players as usual, but instead of starting the final table the next day, they would start the final table three months later. Players would have a three month wait between the elimination of the tenth place player, and the playing of the the final nine.
This would serve two purposes for the World Series of Poker
It would allow ESPN to show the final table live, or with a short delay, so they could still edit the final table play. This would make it possible for the final table to become a live sporting event without the outcome being known beforehand. With the prevalence of online poker reporting becoming easier to access any more popular than ever, as soon as the World Series is played, everyone knows who won. This really makes watching the broadcast anti-climatic.
The ESPN hype machine would have three months to turn every one of the final table's participants into celebrities. ESPN will be able to hype the crap out of the final table airing and increase ratings and revenue. This is the most important factor in my opinion. Harrah's, ESPN and their advertising partners have decided that this is a great way to increase buzz around the event and increase viewers and revenue.
Personally I like the idea. I like the idea of not knowing the winners three months before I get to watch it on TV. It would make the anticipation and build-up to the main event final table just that; an event. (Imagine how nerve-wracking those months will be for the players.) ESPN would do features on all the players on Sportscenter. It would bring in more casual sports fans to the world of poker, which should be the ultimate goal. I am crossing my fingers that they make this official soon.